Domes for Children Playgrounds Private & Public Use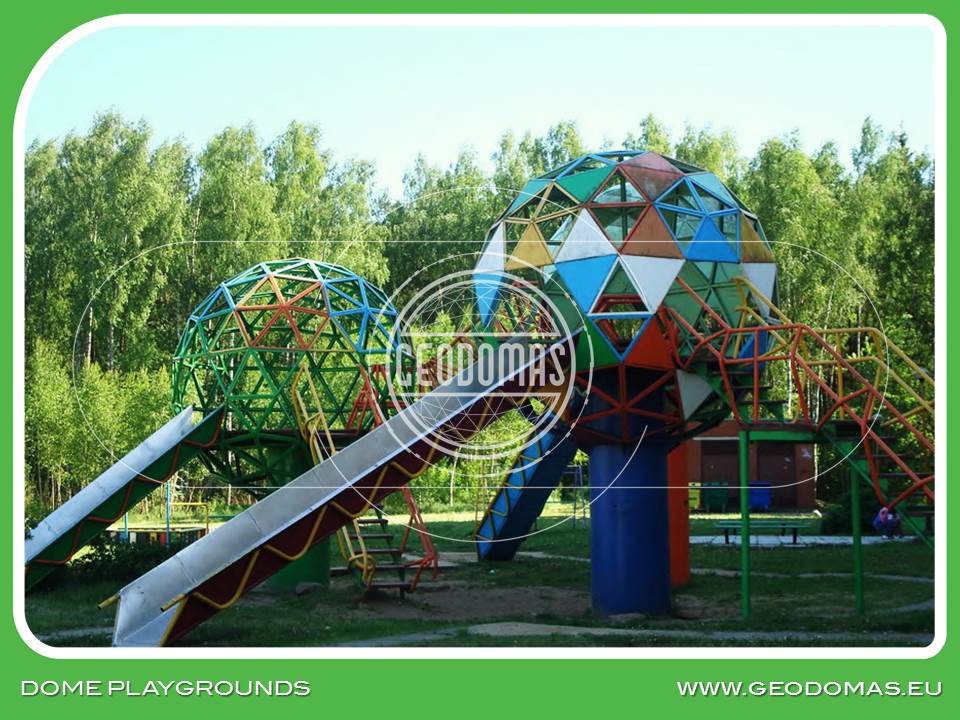 We manufacture dome and sphere form stares. We prepare drawings of their installation nodes, count safety zone, provide with element mounting solutions of the playgrounds.
We design and manufacture complex of children playgrounds, depending on children's, age groups we design individual elements of the site. Prepare installation drawings, provide with solutions for mounting elements of the site.
-All playground facilities are safe – the design meets the EN1176 standard.
-All products for public use meets the EN1176-1-7 standards.
-All products has the warranty for 24 months.
-We sell spare parts and accessories.
Dome shape playgrounds has a long term. Frame can be used of various materials:
– Stainless steel, galvanized or painted steel, as well aluminum or composite profiles.
– Metal structures are protected from corrosion by galvanizing, covering with high-quality powder-coated paint. Wooden elements are impregnated with vacuum method. All safetyf eatures is made of plastic – eco-friendly materials to health.
Wide choice of colours and accessories allows architects and designers to implement their ideas to max.

The GEODOMAS Team will gladly answer any questions you might have and offer their creativity and experience to come up with the best solution for your project. Do not hestitate. Get in touch!

Portable Domes
Our
Projects